Colombo's energetic Fort hides a collection of wonderful things waiting to discover. Streets are full of messy sounds and smell from the sea, rubber, tea, cinnamon, kittul treacle – Sri Lanka palm syrup, and local people. Taste all the flavors of the city with this Colombo walking tour with Mark Forbes, a local expert having a deep understanding of the fort's culture and history.
Arrive at the port and start your Colombo walking tour by meeting Mark Forbes, a Colombo native who spent years leading the tours and sharing his knowledge for tourists coming to the city.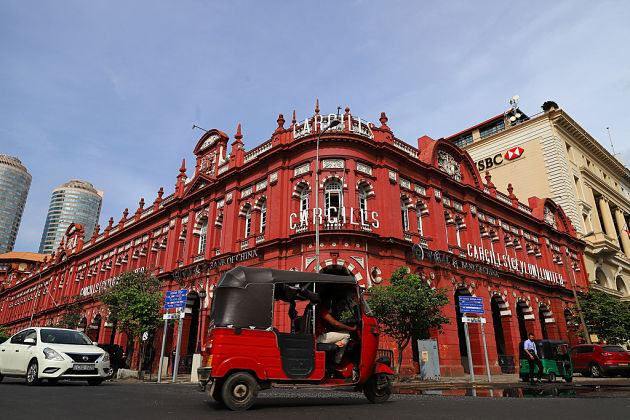 Get a glimpse of the colonial past by a visit to Dutch Hospital Shopping Complex while enjoying an iced breeze glass of beer. Reward yourself with some hot and flavorful street food. Enjoy a stroll along the old colonial streets in an unusual way far from touristy places full of crowds. Admire the old mansions standing through the history of the city which serves as a modern commercial hub nowadays. The complex is home to coffee shops, restaurants, souvenir shops, and bars together locating under low slung tiled roofs.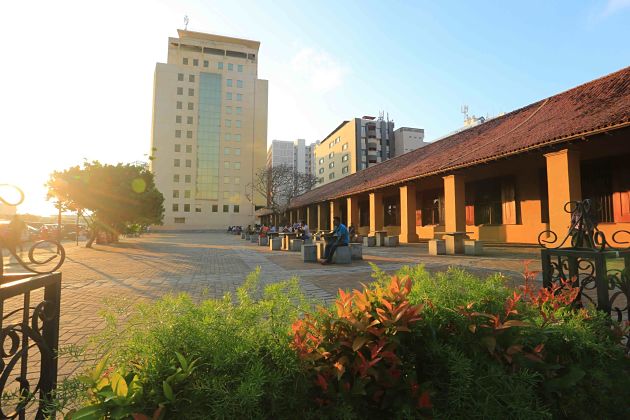 Next, move to the old Cargills building where still remains the splendid Victorian grand architecture with the red brick facade. Visit the New Chinese shop inside and pick up some interesting things if you like. Take a picture outside the Pagoda Tea Rooms shining brightly with an elegant appearance which made English famous boy group Duran Duran shoot their iconic music video named Hungry like the Wolf.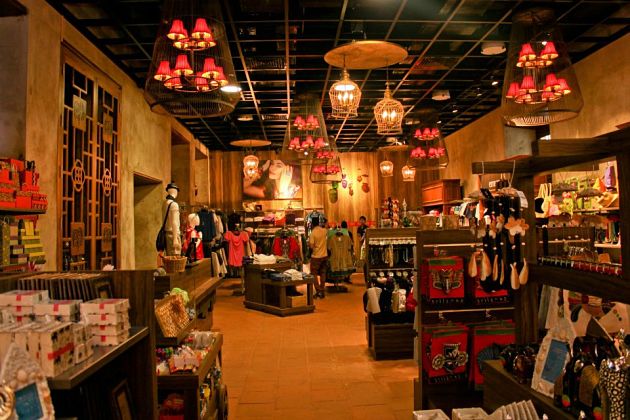 After that, enjoy a cup of Ceylon Tea on the balcony of the Grand Oriental Hotel. The dreamy scenery brings you to the old England in 80s. Have a free time admiring the sunset over Colombo Harbor, and then walk back to the Dutch Hospital before being transferred back to port by your driver.