Get away from the busy, crowed atmosphere in Manila, we will head the north and visit Angeles City. The tour is a combination between facts about Philippines and nature enjoyment by gaining some Filipino knowledge in Nayong Pilipino Park and leisure time in Puning Hot Spring. Nothing is better than an adventurous 4×4 jeep ride across dramatic lahar fields, volcanic sand spa therapy and warm water in Puning Hot Spring. All of them are waiting for you to experience.
Let's get started early in the morning. With careful direction from our guide and driver, we will proceed to Clark, Angeles City just in two hours. The city is located in the north of Manila and full of activities for you to experience. First, we will visit Nayong Pilipino Park where shows you Philippines history, culture as well as geography. the experience is totally different from what you have in a museum. Now just enjoy a walk in the park and take your time to gain some knowledge about each period in Philippines history and see the richness in Filipino culture in living color.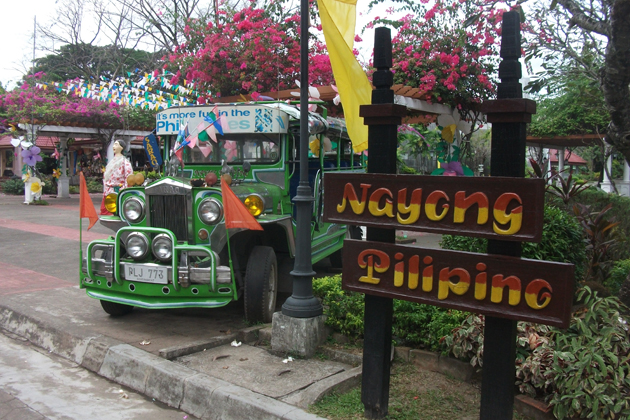 Then, Puning Hot Spring is our next destination. This area has been formed since 1991 during the Mount Pinatubo eruption which is one of the most devastating destruction in the Philippines. The impact of the eruption is severe but has contributed to the formation of Punning Hot Spring.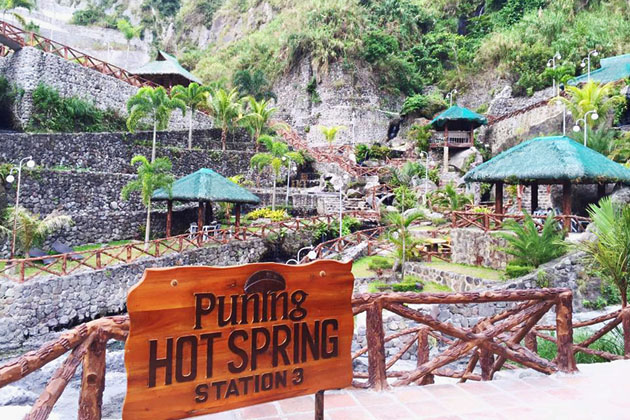 Hidden in a corner of Mount Pinatubo, the natural heat of Puning Hot Spring is created by lahar-covered foothills. Each scene fits in the overall picture and together makes this place more beautiful than the other. Here comes the off-beaten path with a ride on a 4×4 Jeep through amazing diverse landscapes with a lahar-filled valley, rocky rivers, and the narrow gap under mountains. All of them are naturally formed from the explosion of Mount Pinatubo in the past.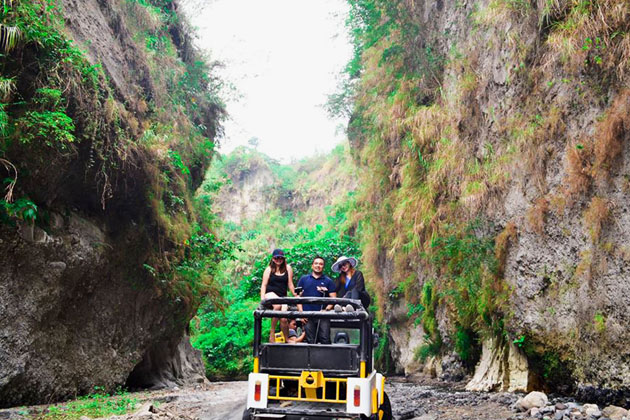 Let's put natural tour away and now it's time for volcanic sand spa therapy. Your body will be buried in warm volcanic sand for about 20 minutes with an aim to lower cholesterol, to relieve the pain and to increase your blood circulation. Warm up your body and receive a body massage from a local Aeta therapist. Get excited by mud mask made from Mount Pinatubo's lahar to be covered your entire body. This will have an amazing effect on your skin to ease skin allergies, to tighten pore and to regulate body temperature.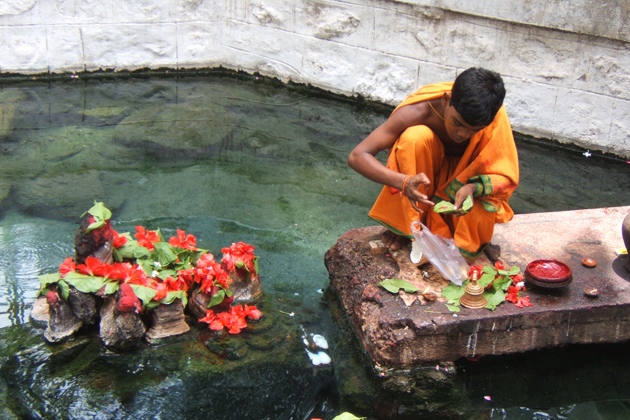 Finally, besides Puning Hot Spring, spa & massage, visitors will have a chance to relax in 11 hot pools and 2 warm pools, which can be reached after climbing stone staircases. Switch from one to another and try finding the best pool to treat yourselves and to soothe your muscles. Afternoon back to Manila. Transfer back to Manila Port.