If you have a wish to stay away from the busy city, Tagaytay surely will be a perfect spot for nature discovering and tranquil, moreover, give you precious memories. With the pleasant weather and beautiful scenery, there is no worrying when riding a horse in Taal Island and trekking to Taal Volcano, the world smallest active volcano. Delicious, fresh local food and local shopping experiences even make you more satisfied. Join in the trip right now.
First, our guide and driver will pick you up from Manila Port, then we will spend 2 hours on the car processing to the south of Manila to Tagaytay. The special feature about Tagaytay is its 685 meters above Taal Lake and the active island-volcano. If we are able to get a good look of Taal volcano, the smallest active volcano in the world, the mountain seems to be decent, calm but deep inside there is an unpredictable power which is just waiting to emerge. The featured coolness, breeze and fog makes Tagaytay become a perfect spot to relax in the summer. Alongside the main road, there are so many delicious fruit and lively flower garden, which offers you a great opportunity for photos.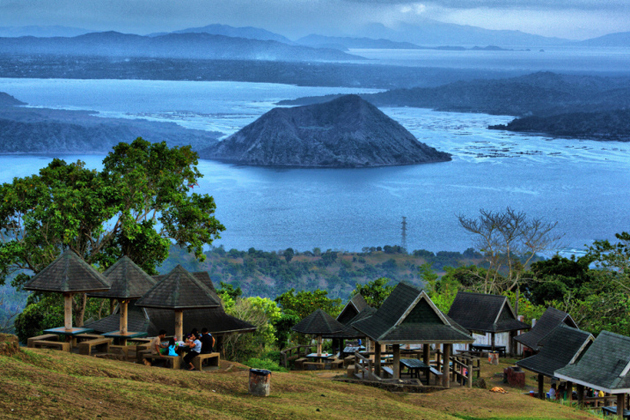 Then we will take a 30-minute boat ride to visit the island where Taal Volcano located. Upon arrival to the island, we will join in a short horse-riding to the peak and hike up in order to get achieve the panoramic view of the crater. Are you tired? Just wipe away your thirsty with the fresh coconut juice and choose whether to take part in an optional tee shot of golf at the view deck. Be back for lunch in 45 minutes. Tourist will be treated a local delicacy bulalo (beef bone marrow soup), which is so suitable with Tagaytay typical cool weather like this.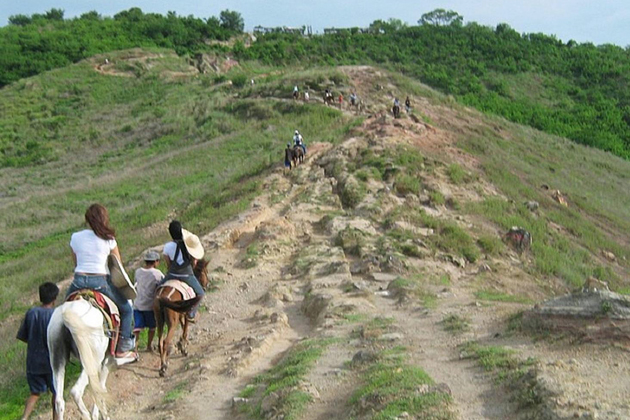 In the afternoon, just relax and have fun visiting a local market with a variety of fresh fruits, flowers and local handmade. Taal Lake is the house of Tawilis, known as the only freshwater sardines in the world. Let's try out two local snacks here: Coffee Alamid and Buko Pie (Coconut Pie). Coffee Alamid is belonging to one of the world most expensive and exclusive coffee which uses the Palm Civet cat to ferment beans. Back to Manila. Dinner then transfers back to Manila Port.