Leave the city of Jakarta behind to enjoy this shore excursion to visit Bandung highland where you are overwhelming with various choices of attractions. Step by step come to Tangkuban Perahu, an active volcano, and Cihampelas Jeans old-fashioned street full of jeans, t-shirts, and clothing.
In the morning, meet your guide and driver at the port and hop on a scenic few-hour drive to the highland of Bandung. On the air-conditioned comfortable vehicle, through the looking window, get a glimpse of Jakarta by roadside sceneries, from city's highlights, across through lush green paddy fields of the countryside to the mountainous highland. Head to Tangkuban Perahu, the active volcano that cannot be excluded from a trip to Bandung.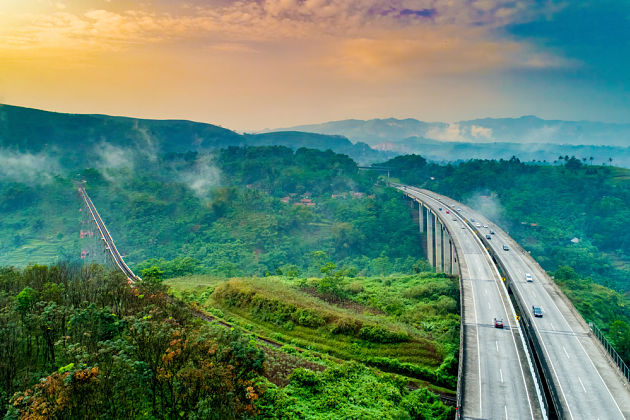 This volcano is the only one in Indonesia providing the priceless chance to get very close to its rim crater. With the shape looks like an overturned boat on the top of a highland, Tangkuban Perahu is the ideal destination for capturing beautiful photos with spectacular views. The temperature is always cool perfectly for an escape from the tropical heat covering the whole island. The crater is covered by smoke and black trees with a high rate of sulfur, creating a mysterious sight. Sample some interesting local snack and coffee while enjoying mud massage said to bring good health.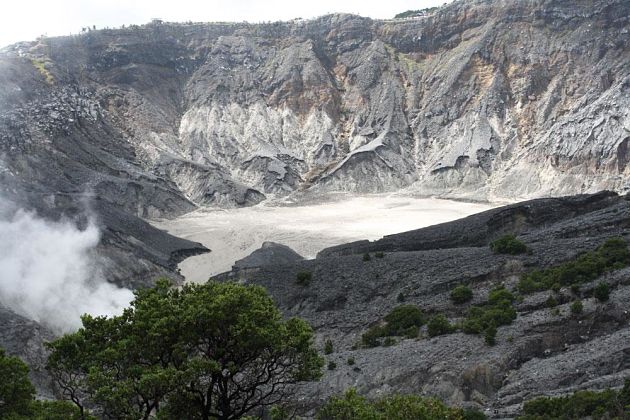 After that, visit Cihampelas Jeans Street lined up by various factory outlet shops full of T-shirts, jeans, and other clothing with a really cheap price. Stroll along the street, meet many superhero characters from Hollywood such as Batman, Spiderman, Superman, and Rambo whose statues are attached in the entrance of these stores. The trip ends when your driver drops you at the port.