This Jakarta shore excursion let you move from an old harbor to the city center. Visit Sunda Kelapa Harbor to admire the sight of the unique Phinisi ships lining up, stroll along Fatahillah Square chatting with local amateurs performing many traditional art forms, and get a glimpse of Indonesian culture in Indonesia Miniature Park.
After breakfast onboard, leave the port and transfer to Sunda Kelapa Harbor. Was a trading hub in the 13th century, the harbor was a vital link for shipping goods all over Indonesia and outside the world. On the street leading to the harbor, there are various stalls selling seafood such as different kinds of fishes, shell species, turtles, and even lobsters. Nowadays, besides being a big fish market, Sunda Kelapa Harbor is also a tourist spot that lined up by colorful Phinisi ships with unique shapes.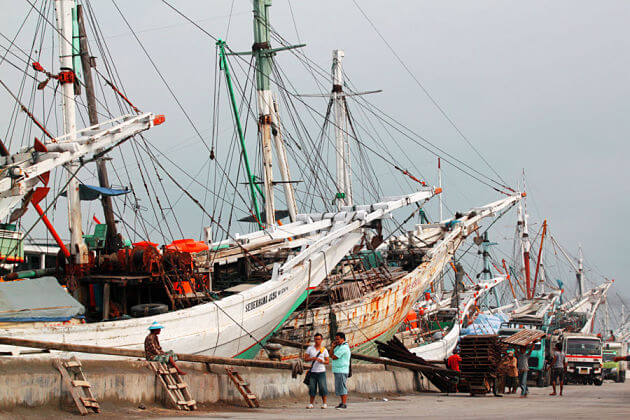 Continue to Fatahillah Square, a large European-style field is in the center of the Old Town of Jakarta where locals and foreigners coming to witness local amateur performances. This place is home to three most popular museums in Jakarta: History Museum, Museum of Fine Art & Ceramics, and Shadow Puppet Museum. Rent an old-fashioned colorful bicycle to explore every inch of the square.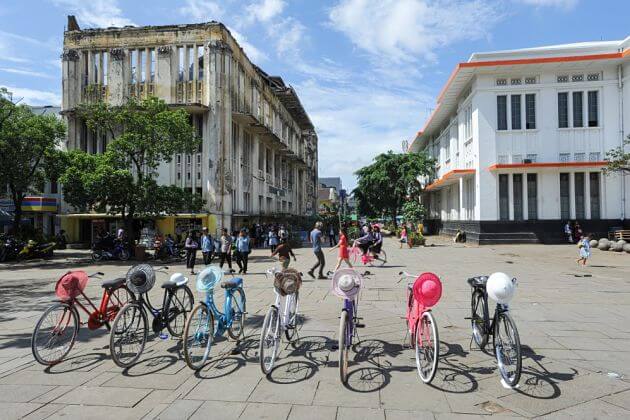 After that, towards Indonesia Miniature Park, the cultural theme park where you'll see traditional houses from 33 provinces of Indonesia. The parklands on a huge space that renting a bicycle to sightseeing is a good idea. Explore multiple houses with unique architectures, traditional costumes and arts representing for each province. Locating in the middle is a spectacular lake depicting the islands of Indonesia in mini-size. Finally, your driver transfers you back to port.