Discover the vibrant diversity of Indonesia in the Tama Mini Indonesia Indah (or Beautiful Indonesia in Miniature Park). Walk to various pavilions to get a taste of the architecture, handicrafts, clothing and culture of the country's different provinces. Observe native birds up close in the fascinating Bird Park – your half-day tour in Jakarta will go beyond your expectation!
Your private driver and guide will pick you up from the port. Start your trip at Tama Mini Indonesia Indah and learn about the amazing diversity of the Indonesian archipelago. Dotted throughout the park are pavilions representing different provinces, from the architectural style to exhibits on cultural heritage. See a miniature of the Indonesia archipelago displayed in the middle of a lake.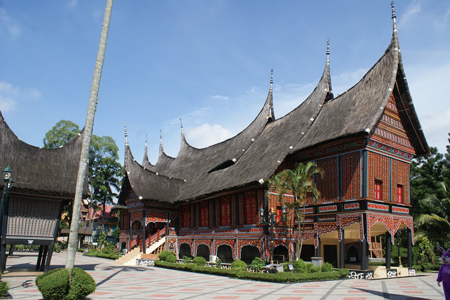 You'll leave the place with much more appreciation of the country's unity despite the geographical separation. Also housed within the park are the Museum of Indonesia, Bird Park and Keong Maas Imax Theater, and Theatre of My Homeland. You can explore the park by foot, cable car, shuttle bus or monorail. Venture into the huge 'two domes' Bird Park, home to more than 600 species of birds native to Indonesia. Finish your tour with return transport to the port.