Thanks to its beautiful sights, Nami Island is the popular place for filming many K-dramas. Take this Seoul shore excursion, discover a colorful Petite France, ride a bicycle around this small island, and hide from the bustle of the urban area.
Today, leave the urban life behind by taking a Seoul shore trip included a comfortable drive to Nami Island while listening to your guide sharing some general information about the island's history and traditional culture.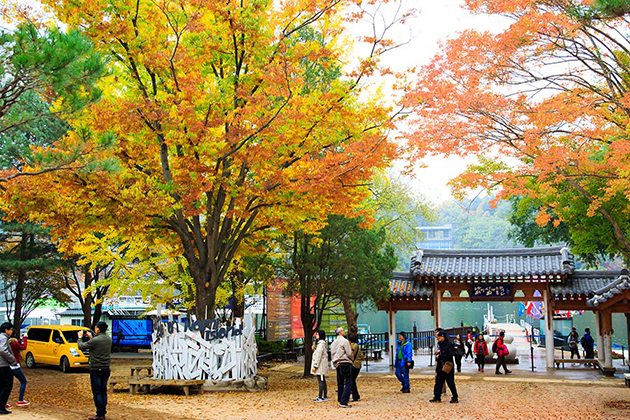 Upon setting your foot on the half-moon-shaped island, you can immediately marvel at the picture of roads lined up by beautiful vertical trees that no word can exactly describe. If you are lucky, some nice squirrels can closely jump around when you take some fascinated photos.
A fan of Korean dramas, especially the 'Winter Sonata' cannot miss the opportunity to visit the famous spots shot in the films. The "Couple Snowmen" which is built by the two protagonists when they have the romantic first kiss. Stroll along and you can see the real-size statues of them holding each other's hands.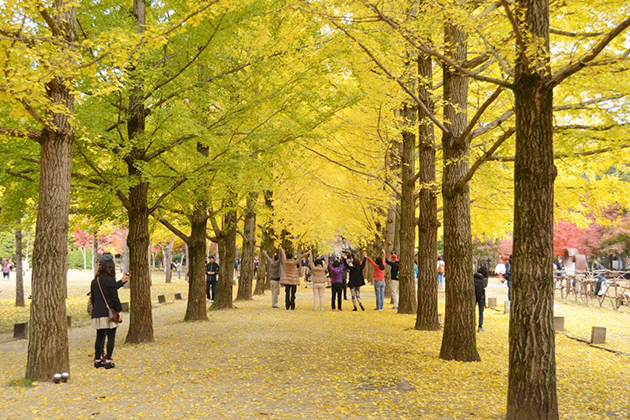 You can rent a bicycle and take a ride, or hop on an electric train to have a mini tour around the idyllic little island. If you want something different and a little thrilling, take the Nami Skyline Zipwire, the highest structure in the area. On the 80-meter-high, you can catch the bird-eye view of not only the island but famous Han River.
After lunch, head to Petite France, another perfect destination for K-drama lovers due to being the filming location of 'You came from the Star'. This village is designed with the French style revealed in the famous novel 'The Little Prince', lined up by a variety of mischievous colorful buildings with the red roofs that you can see everywhere in the romantic country France. Hold on your camera and explore the pastel-tone architecture from European.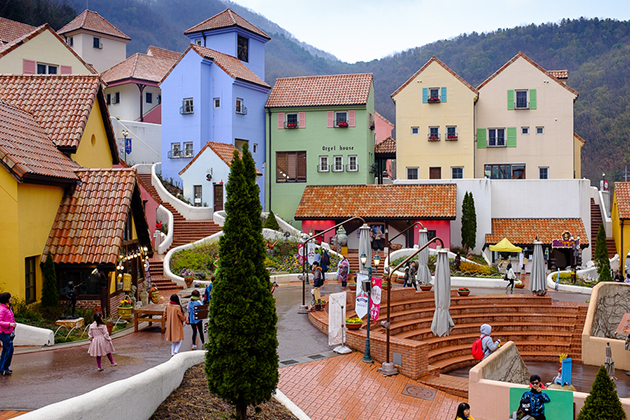 Back to Seoul and visit the Korean ginseng center. Learn about the history and culture of ginseng which is believed to restore your health and is one of the most popular herbal remedies. Ginseng can be the best gifts for your family, especially parents and grandparents.
Your shore trip to Nami island finishes with a drive back to port.