Discover the best of Seoul in this incredible 2-day sightseeing Seoul day tour. Delve into the country's history at Gyeongbok Palace, Korean War Memorial Museum, and Jayu Park. Get a taste of the local vibrant culture as you walk through row after row of shops at Namdaemun Market and visit exciting attractions at Wolmido Island.
Summary Schedule
Day 1: Seoul Cruise Terminal – Seoul city – Gyeongbok Palace – National Folk Museum – Namdaemun Market
Day 2: Korean War Memorial Museum – Freedom Park- Wolmido Island – Seoul Cruise Terminal
Day 1: Seoul Cruise Terminal – Seoul city (L, D)

Upon pickup from the Seoul Cruise Terminal, meet your guide and driver who'll take you to the heart of the city. Firstly, visit the Gyeongbokgung, the grandest of all Seoul's palaces. Since most of Gyeongbokgung was destroyed during Japanese colonial rule, many restoration projects are being undertaken. Follow your guide to both original and new sections to reflect upon its splendor and history. Expect to see soldiers in Joseon-era uniforms and you may catch the regular changing of guard ceremonies.
Venture inside the palace to visit National Folk Museum, which features excellent displays on Korean social transformation through the use of Joseon dynasty antiques, household replicas, photographs, films and apartment mock-ups.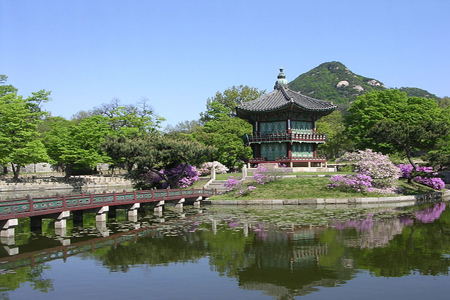 Afterwards, head to the sprawling Namdaemun Market, where you can find almost everything for sale, from fabrics, cheap clothing, accessories to appliances and housewares. Take the chance to sample tantalizing local treats from street vendors, such as bindae duk (a fried mung-bean pancake).
Enjoy flavorful Korean cuisines for dinner before transferring to our hotel for overnight accommodation.
Day 2: Wolmido Island – Seoul Cruise Terminal (B, L)
After breakfast at the hotel, begin the day at the Korean War Memorial Museum. There, stroll through exhibits documenting the history of warfare in Korea, particularly the Korean War (1950 – 1953). See illustrative paintings and panoramic displays depicting ranging battles against the invasion of Mongol, Japanese and Chinese armies, as well as the well-presented collection of weapons and military artifacts.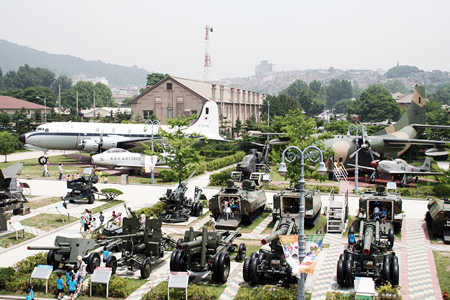 Next up is Jayu Park (or Freedom Park), which houses the statue of General MacArthur who led South Korea to victory in the Battle of Incheon, plus a monument to commemorate 100 years of friendship between Korea and the US. Afterwards, board a boat en route to Wolmido Island, a popular romantic retreat thanks to its beautiful scenery and contagious enthusiasm of buskers. Enter the Korean Emigration History Museum to learn about Korean communities overseas. Also housed within Jayu Park are Wolmi amusement park, Wolmi Observatory, a Ferris wheel, and a small folk village – where you'll get a sense of how previous Korean generations lived.
As the sun begins to set, the Seoul shore excursion ends with a return transfer to the mainland and then to Seoul Cruise Terminal for your cruise departure.