Experience the most favorite winter sport in Korea, joyfully play with the snowfield at a luxury resort nearby the breathtaking Jisan Forest included in the full-day Seoul shore excursion.
Early in the morning, you will be picked up by the local guide and driver on a scenic ride to Jisan Ski Resort in Incheon. If the weather doesn't allow good condition, move to Elysian Gangchon or Vivaldi Ski resort as the backup plan.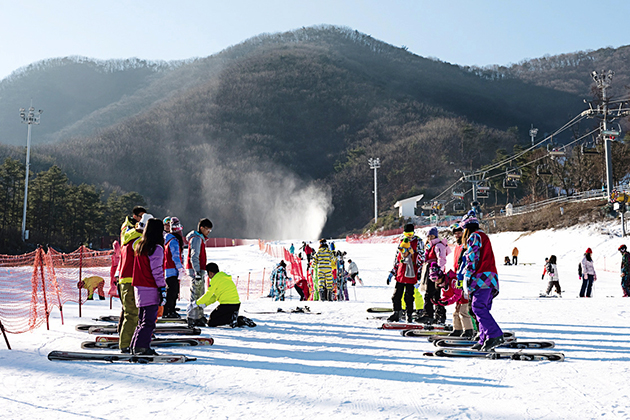 On the way to resort, have a stop at a store where you can rent ski clothes. Then pick up your necessary gears included poles, a pair of ski boots and special plates. If you haven't known how to ski yet, there is a quick class with the teacher is your ski guide requiring you with some basic skills. Don't be too much hasty. You must fill your stomach first before having a full-day with plates and snow. Enjoy a lunch in the food court with a hot cup of coffee.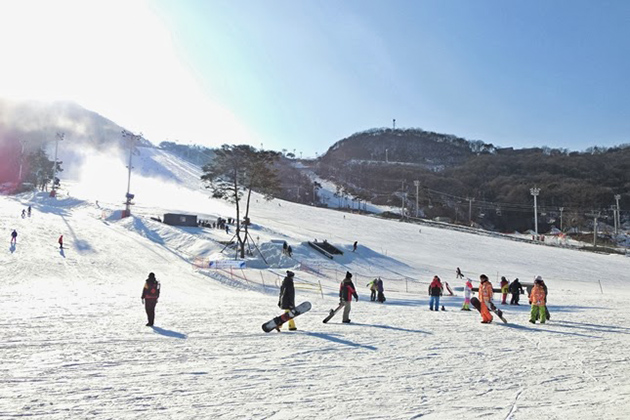 After a break, pick up your equipments and enjoy free time skiing. Seven main and three sub ski slopes included will provide an extended experience for everyone.
Before sunset, return back to port for next Korea shore excursions.