A Seoul day tour exploring the most bustling district of Seoul – Gangnam District. Be mesmerizing with the marine world in the large-scale COEX Aquarium, and then relax with a boat cruise along the Han River.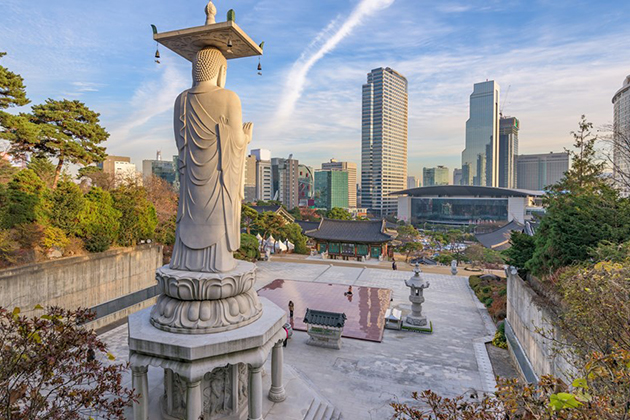 Upon picked up by the guide and driver, your Seoul shore excursion begins with the first place is COEX Aquarium which is home to over 40,000 sea creatures coming from 650 different species, divided into 16 themes zones. The aquarium displays the aquatic life from the ecosystems of rivers to the deep sea.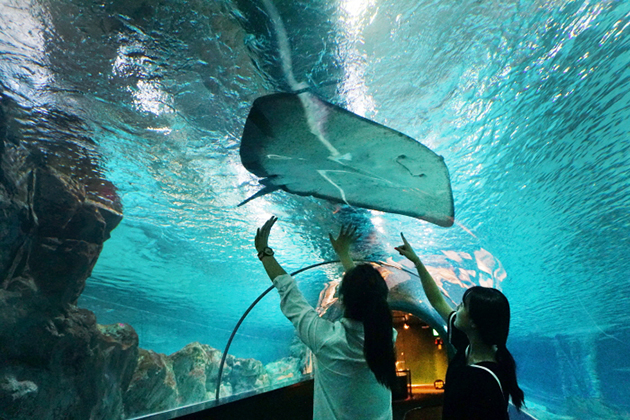 The hall takes the form of a river is home to several kinds of freshwater fish with three sections: upstream, midstream and downstream. Every part has its own typical species with all information you may need.
Far from the river hall, take a walk to the heart of the aquarium – the amazing Undersea Tunnel. The tunnel made with 2000 tons of water and surrounded by hundreds of marine species. You can admire different kinds of fishes, turtles, or even sharks gliding above your head. At the end of the tunnel is the Deep Blue Sea zone. Same to its name, the zone is the showcase of the strange world in the thousands-miles deep ocean which included giant crabs and lovely jellyfish. After all, the Penguins' Playground will amaze your children with the real experience playing with the penguins.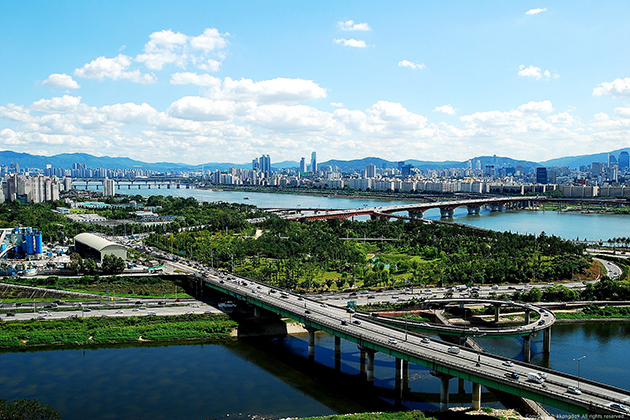 Before heading to the next place, take a scenic cruise on the Han River, passing through several beautiful bridges while listening to music chosen by yourself. Then, move to the Temple Bongeunsa which is famous for including over 3400 Buddhist scriptures. Admire the ancient shrines, pagodas and painted symbols typical for Buddhism.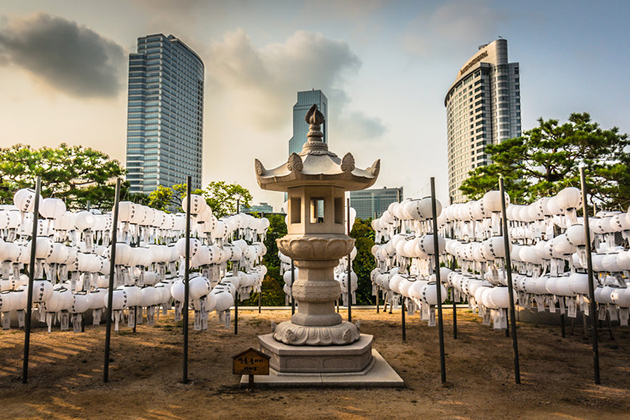 Finally, stop at the Ginseng center. Learn about the history of ginseng which is believed to restore your health and is one of the most popular herbal remedies. Ginseng can be the perfect souvenirs for your family, especially old people such as parents and grandparents.
Your guide drops you off the Seoul port to complete the shore trip.