With a private guide and driver, discover the wonders of northeast Taiwan on this Essence of Pingxi – Taipei shore excursion. Explore the nostalgic, relaxing ambiance in Pingxi, walk along the old tracks at the Pingxi Railway and dine on the savory snacks in the marketplace. Then end your day by releasing a paper lantern into the evening sky.
14:30 Upon arrival at your cruise terminal, you will be welcomed by your local driver and guide who'll drive you around scenic Pingxi, the reminder of Taiwan's history and culture. You will first transfer to Shifen Old Street filled by endless alleys of sky lanterns, souvenir shops, grocery stores, and restaurants.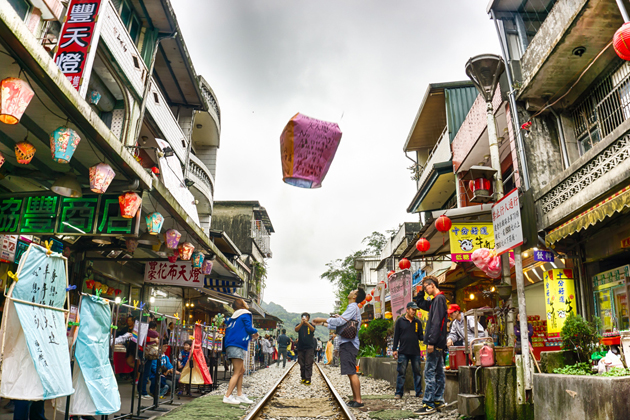 18:30 After wandering around the marketplace for some xiaochi snacks, souvenirs and breathtaking view of a quaint train station, transfer to Shifen Square that adjacent to Shifen Old Street. Be immersed in the bustle and hustle of the huge event Pingxi Flying Lantern Festival, one of the most popular customs of lantern festival in Taiwan.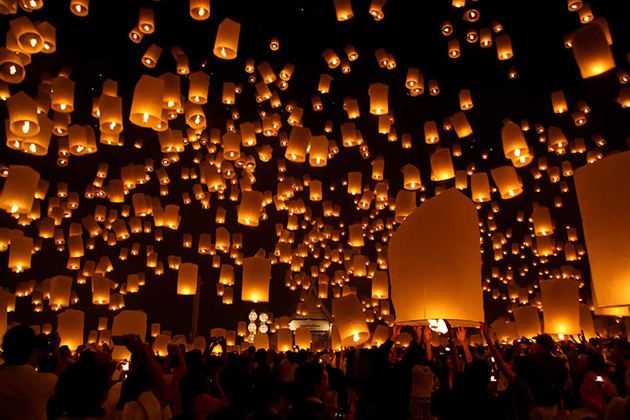 Pingxi is the only place in Taiwan where sky lanterns can be released legally, as it has been deemed a safe location due to its location high in the mountains, its significant annual rainfall, and high humidity level. Wrap up your day by writing a wish on a paper lantern and letting it loose into the sky. Admire the festival's majestic beauty with marvel at the sky as it glimmers with the many floating wishes of the festival participants.
20:15 Return to the port.