Whether you're a nature lover, a movie buff or even none of these things, you'll still love this amazing private Taipei shore excursion to Yehliu National Geopark and Jiufen. Stand spellbound by the fascinating geological formations at Yehliu before perusing the idyllic streets of Jiufen. Visit Shengping Theater House for a glimpse into the past, and dine on fresh seafood for lunch – it'll be a memorable trip for people of all interests.
Meet your local driver and guide upon pickup from your cruise terminal who'll drive you along the beautiful coast of Taiwan to Yehliu Geopark, one of the most well-known natural wonders in the world. Follow the steps of your expert guide to learn about fascinating rock formations on such a stunningly unusual geological landscape. Get a first-hand look of amazing boulders carved by sea erosion and wind through time, which are interestingly named after their resemblance to ordinary objects such as Queen's Head, Fairy's Shoe, Mushroom Rocks, Tofu Rocks and Elephant Rocks.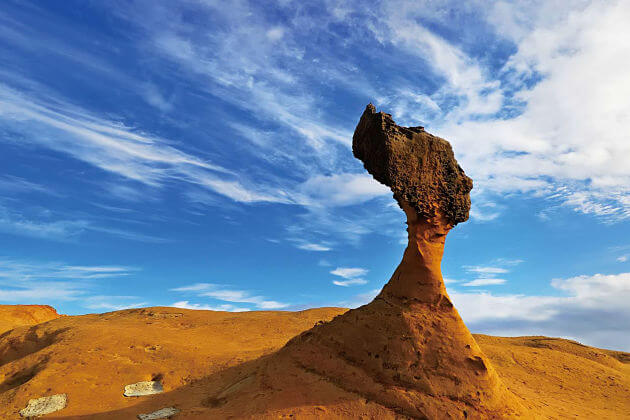 After a scrumptious seafood lunch at a fishing harbor, continue your journey to Jiufen, which has become inspirations for movies like A City of Sadness and Spirited Away. Your guide will explain to you the history of the town: how it once thrived on its gold mining business, got abandoned by the 1970s and almost faded to oblivion. Meandering down the narrow cobbled streets past stone walls and tea houses will have you momentarily feel like being in a movie set. Browse through alleys of food stalls and souvenir shops dotted along the narrow quaint streets, and sample tasty local treats (at your own expense).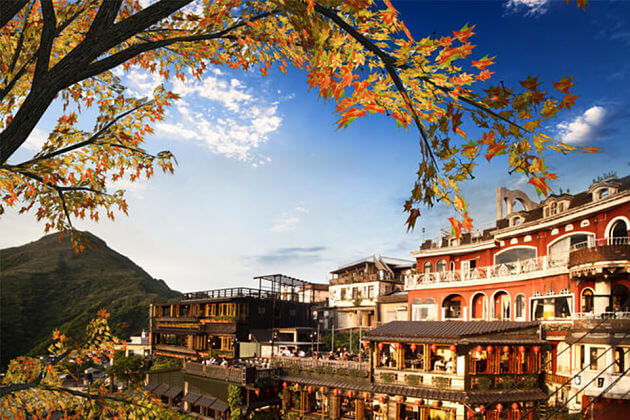 Next, follow your guide to the ancient residential houses and trace an old pathway where the mountains meet the Pacific Ocean. Continue on to the first movie theater in northern Taiwan – Shengping Theater House – for a peek into the mineworker's entertainment style in the old days. Look out for authentic vintage details such as old movie posters and ticket booth. Your tour ends with return transfer to the cruise terminal.