WHEN IS THE BEST TIME TO GO ON A CRUISE?
Asia Shore Excursions explains all.
Naturally, some people think any time is a great time to cruise! But of course, the fact that the seasons can play a role in just how perfect your cruise conditions will be. Here is a general guideline for the best time to take a cruise to the most popular cruise destinations.
Time to Cruise Asia
Because the summer months of June and July (low season) bring the most rain and oppressive heat and humidity in Asia, the best time to cruise in terms of weather is November through March (high season). However, that is also the time the price is highest and major tourist destinations in the port of Asia cruise itineraries are crowdest. You'll find slightly less favorable weather — but also fewer people and less expensive fares — in the shoulder season.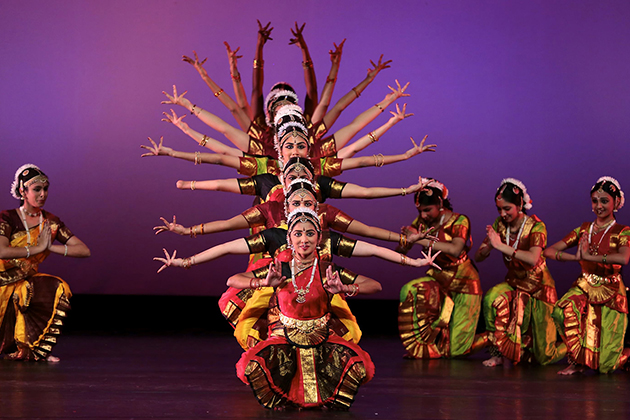 Cruising is catching up in a very big way in Asia with Singapore shore excursions for short cruises, Hong Kong shore excursions, and China shore excursions for longer cruises. All cruise lines are basing their ships in the region. The most suitable time for the cruise from Singapore is from November to March with the cool and not humid weather. Note that, during Chinese New Year and the holiday season in December, the price of cruises are always high.
Other Asia shore excursions may include Vietnam shore excursions, Myanmar shore excursions, Thailand shore excursions, Philipines shore excursions, Cambodia shore excursions and Malaysia shore excursions. Monsoon season and super hot and humid summer are specialities of these regions' climate. Therefore, with lower temperatures and rarely rain later in autumn through January is a more pleasurable time to visit.
Especially, if you are interested in shore excursions to some countries in East Asia such as Korea shore excursions and Japan shore excursions you have to know that winter season is the most popular time to cruise in East Asia, when the rainy season (June-mid to July) has passed and temperatures are a bit cooler. Many companies extend their East Asia cruising season, offering trips throughout fall, winter and spring. Summer can be scorching and humid, with average temperatures in the region reaching in the upper 80s, so that time of year is generally avoided. In any case, be prepared for warm, humid temperatures any time of the year, and pack accordingly.
Best Time to Go on A Cruise to Europe
It is true that Europe is so big that you cannot cruise all at the same time. While the warmer Greek islands and Canary island have a quite long cruise season from March to December, Northern Europe and Baltic have the shorter season from May to September.
To experience Europe without crowds you should take the cruise in the late spring and early fall and cruise with reasonable prices you should not come here in summer months.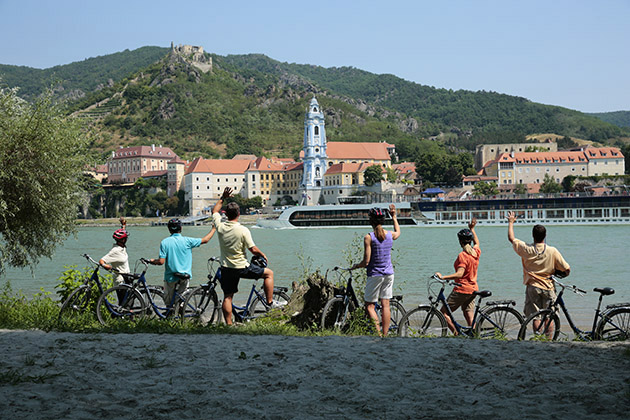 Because many Europen go on holiday at this time, so it is normal if you encounter closed restaurants and other establishments. More and more people book the Western Mediterranean cruises in September to enjoy the warm weather and to avoid the school kids. Remember that March and November may be rainy.
Cruise South America
Summer is high season in South America and to have a perfect vacation you should check the weather carefully before sailing because it changes in the blink of an eyes. Note that, it may be cold in some ports such as Ushuaia and Punta Arenas in case it's steamy in Buenos Aires. During Thanksgiving and Chrismas South Americans cruises are so crowded but you have opportunities to get a good bargains in this time. High season is pretty much year-round in the Galapagos Islands, where the warm and tropical climate is relatively unchanging. However, those prone to seasickness should avoid August and September, when waters can be choppier.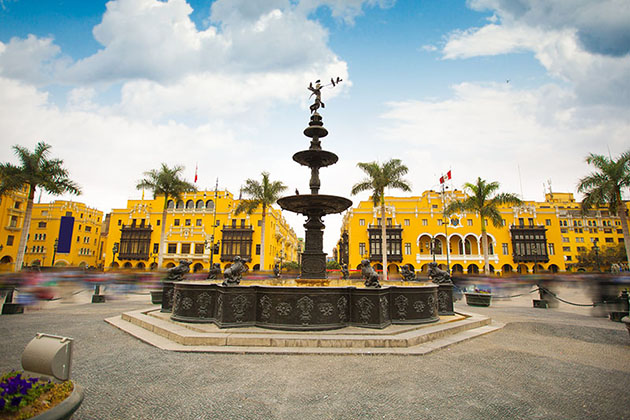 Australia Cruise Time
Australia's high season is late November to March. Winter in North America is summer in Australia, so expect near-perfect conditions in major ports of call like Sydney, Adelaide and Perth on the western side and a subtropical climate in the northeast Queensland region. It's also typhoon season, however, which may affect some ports of call (such as Brisbane and Cairns) and lead to some rough sailing waters. Aussies often vacation between late December and late January, so expect big crowds and jammed ports during that time.
While Australia's climate varies widely, winter temperatures are rarely extreme; crowds are fewer, and there are bargains to be had, especially on larger ships and Great Barrier Reef cruises that are available year-round. The downside: Expedition cruises and sailings to Tasmania are often limited during the rainier months of June, July and August.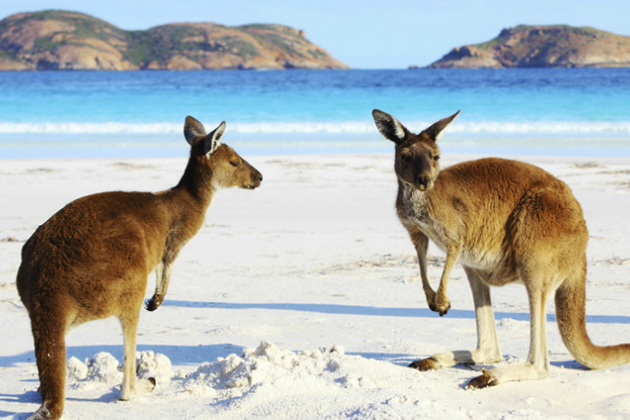 Time to Cruise South Pacific
Winter is high season in South Pacific because of favorable weather with less rain and rear tropical cyclones. The dry season in this region is the most suitable time for honeymooners and European and American families to go on vacations.
The South Pacific's summer (November through April) is the wettest time of year, when rain, temperatures, and humidity increase. However, prices are significantly lower, and water temperatures are still perfect for swimming. March and April tend to get less rain than earlier in the summer season.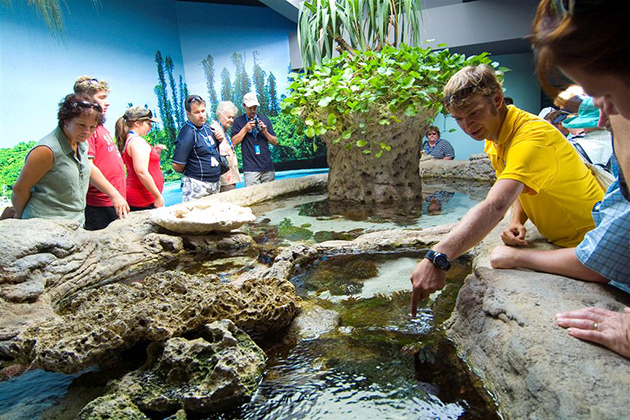 Best time to Cruise Mediterranean
The cruise season in the Mediterranean typically runs from April to November, and the peak season would be June to August when crowds descend on Europe as this is the time when the weather is pleasantly in the 70's and 80's and rain clouds are nowhere on the horizon, so it is perfect timing. If you are a very social person and love to meet people from other countries, this is a good time. Avoid this time if you can not stand crowds.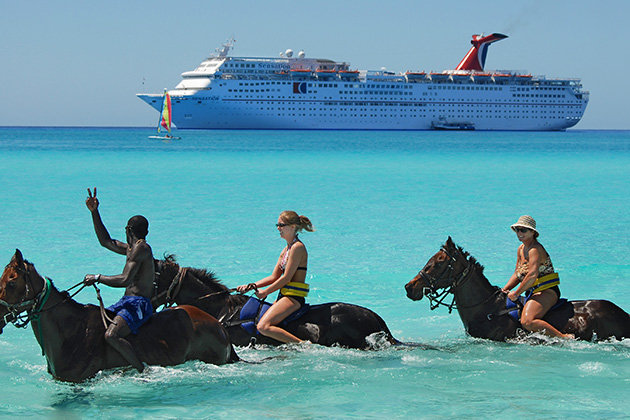 Alaska Cruise Time
Speaking of coastlines, there are few places as special as the seaside towns of Alaska. So when is a good time to take an Alaskan cruise? Alaska has a very short cruising season; ships traverse its northern waters only between May and September. The months of June through August offer the warmest weather (50 to 70 degrees Fahrenheit) in this chilly state and are therefore the best and most popular times to cruise. In May and September, you'll find some closures and a bit more chill in the air (the high 50s to 60s), but you'll also find the best prices. In addition, May is the driest month of the Alaska cruise season, so you're less likely to be rained out of your flightseeing tour, glacier walk or other shore excursions. To minimize joining the masses, select a ship that sails during the week. For a pricing advantage, northbound glacier routes tend to be cheaper than southbound.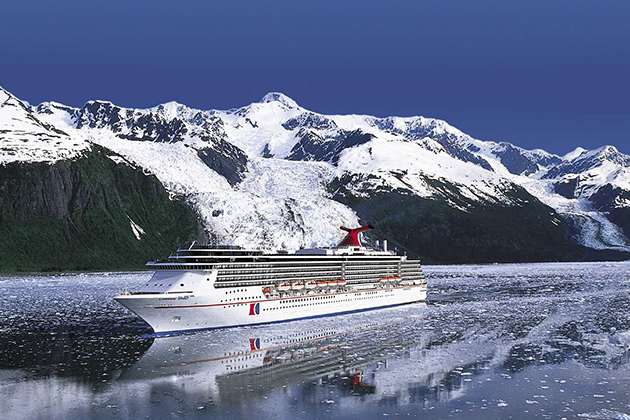 Caribbean Shore Excursions
You can sail to the Caribbean year-round, but the best time to go is when it's coldest in the Northern Hemisphere. Not only is the warm Caribbean climate a welcome respite from bad weather, but December through April are the driest months in the islands as well.
The cheapest times to book a cruise to the Caribbean are typically in the late summer and fall because of hurricane season, but you can often find patches of bargain sailings, especially during the early weeks of December and in the spring. The timing of spring discounts isn't always consistent, so it's best to keep an eye out and book when you see a low rate. Should not sail from late June to August or in school break times to avoid crowds.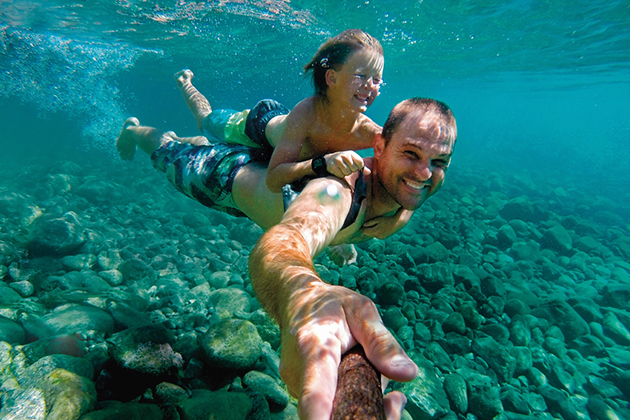 Hawaii Cruise Time
High season in Hawaii in late December through April, but with Norwegian's Pride of America based there, you can explore the islands year-round. Because of less rain, summer and fall are the best time to take Hawaii cruise. Most people take Hawaii cruise in summer because of school vacation and honeymoon season. Hawaii cruises are cheapest from November through February, with the exception of holiday cruises. It's tough to take Hawaii cruise in August. Hurricanes often come in September lead to humid and hot weather although it is in the dry season. Good deals are often available in the less-traveled window between Thanksgiving and Christmas vacation. Late September and October can also see a large selection of cruise ships visiting the islands, as ships tack on Hawaii cruises after the end of the Alaska season and before transiting to their next seasonal homeport.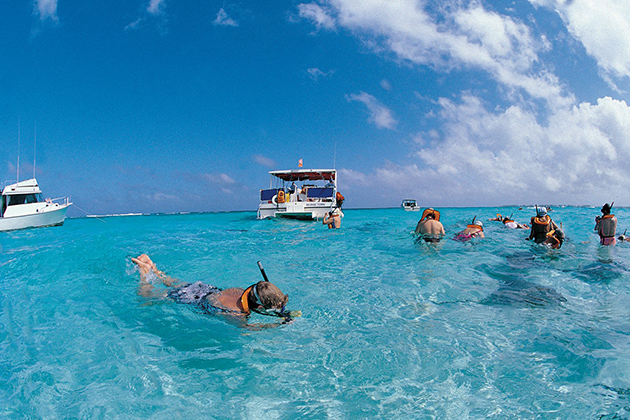 Time to Cruise Bermuda
Bermuda cruises sail from April through mid-November, mostly during Bermuda's high or "beach" season. Most people travel during the summer months (June through August), making those voyages pricier, but you'll find deals on spring and fall departures (April through early June and September through November). Bermuda has temperate weather year-round and is less affected by hurricanes than its Caribbean neighbors. If it's too chilly for the beach in the shoulder season, you can always try out the island's many golf courses and spas. October tends to be the rainiest month. Bermuda's big weather caveat: Hurricane season traditionally affects the island at least once a year between late August and October. May is your best bet for shoulder season travel.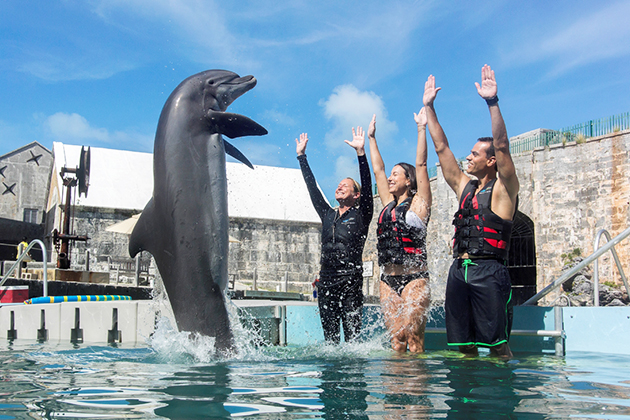 Canada/New England Cruise
Season of the cruise from Canada and New England is from May through October. If you cruise from late June through early September you can get a good excursion in warm weather. However, if you are fond of fall foliage viewing, you should go from late September to mid-October. Cruise in May and late-October will offer you the lowest rates, but you may not use the onboard swimming pool much. While the ideal time to discover some of Canada's most appealing cities in nice weather.
Mexican Riviera Cruise Time
You can cruise to Mexico year-round, either as part of a Western Caribbean dry season, November through May. Nevertheless, it's a favored destination even during the rainier summer months. The fall is the best seasons to go on Mexican cruises to avoid two high seasons and hurricane season.
In early spring, the weather is dry, with temperatures in the 70s and 80s, making it a popular escape for Northerners, and February and March are prime whale-watching months. On the negative side, college-age youths often cram into port destinations like Ensenada and Puerto Vallarta at this time, creating a wild and boisterous atmosphere. During off-peak months, there are fewer crowds and a more adult atmosphere, but the weather can also be unpredictable, with temperatures dropping as low as the 40s.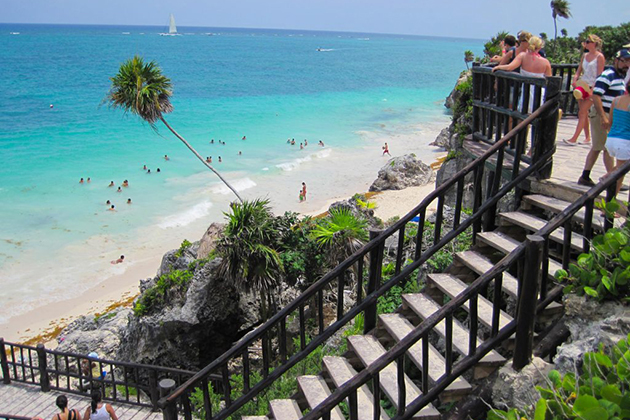 Time to Go on A Cruise to Africa
The African cruise season generally runs from October or November to May. On either side of that booking window, you're likely to find lengthier repositioning voyages, which include African ports as starting or ending points on multi-continent sailings. December and January are particularly busy months for cruises operating out of South Africa.
The Indian Ocean isles offer exceptions to that time frame, with year-round itineraries running in Seychelles, along with July options for Madagascar.
Keep in mind that the African continent is large, with varying climates and geology, from the deserts of Namibia to the tropical rainforests of Madagascar — though temperatures in Africa tend to run high throughout the year. Many African voyages fall within the Southern Hemisphere, so the seasons will be flipped for American travelers (it's summer in South Africa when it's winter in the U.S.).
Time your visit according to any special activities or events that you're after — for instance, harvest time in South Africa's Winelands culminates in March, and while optimum safari times vary by location, the best time for Kenya safaris, for instance, is between January and March.
For cruising the Chobe River, the dry season between May and November is optimum, when the river serves as a watering hole for a wide array of animals (lions, hippos and more).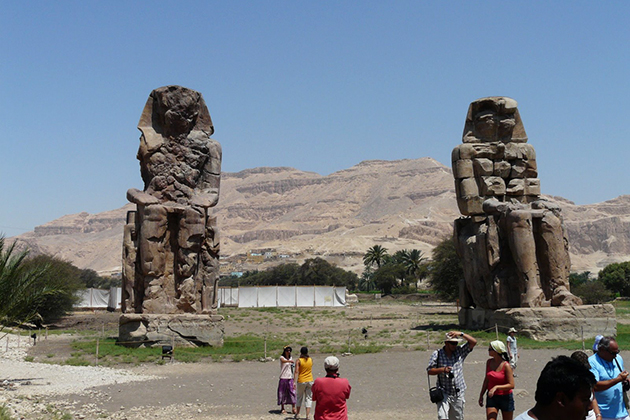 No matter where you are cruising, always check the latest weather forecasts for more specific and accurate expectations. Asia Shore Excursion is always happy to answer any questions you have about seasons and when to sail as well, so don't be shy – give us a call at +84 389 322 089
Especially, Asia Shore Excursions operates a variety of private Asia shore excursions for cruise ship passengers at all ports of Asia. Check out our recommended Asia shore excursions, if you do not find any suitable tours or day trips, please contact our Asia shore excursion experts. We will help you tailor a unique shore excursion that is exclusively for you.