Get away from the hustle and bustle of crowded city, and head south of Manila to take in a scenic drive to Pafsanjan, Laguna. Be prepared for greatest experience with 8-hour Pagsanjan Falls Tour, the promisingly amazing excursion keeps you busy the whole day.
– Boat ride: A boat ride will take you go around to experience the nature. Two boatmen are waiting to help you go sightseeing Pagsanjan Falls
– Bamboo raft: The excursion offers you the feelings to live in the middle of nature as you have a chance to float into a cave by a bamboo raft
– Mouth-watering lunch: A traditional Filipino buffet is great experience of the region's food culture
Get ready for a true adventure for nature lovers and start your excursion with a dugout canoe ride. Board on a native canoe and two skillful boatmen will take you through evergreen lush vegetation and paddle upstream to explore hidden corners. Then your boatmen take you downstream to take in views of majestic rock walls.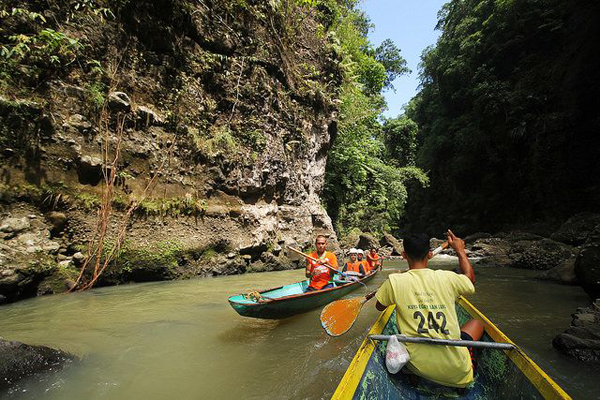 Continue your excursion with a fun bamboo raft ride which takes you into cave with a companion of friendly expert batmen. Actually, there is no more relaxing way than a bamboo raft ride to enjoy the highly scenic area and stunning surrounding scenery, coupled with an in-depth in country life. More importantly, only by bamboo raft could you reach hidden corner easily and explore the area at its best.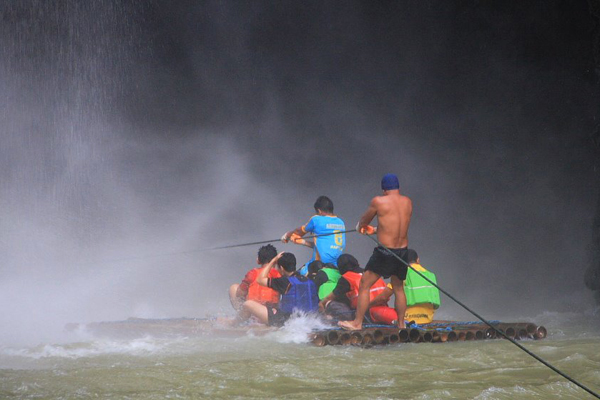 After your busy excursion schedule, you grab a scrumptious traditional Filipino buffet welcomed by riverside resort. This is also among of the excursion highlights. Take your rest of your tour time to relax at this wonderful resort. Tour ends.