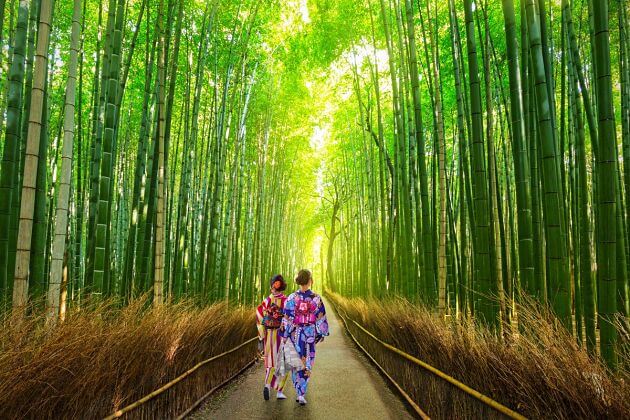 The next place in this Kyoto shore trip is Arashiyama bamboo forest– one of the most spectacular sights in Japan. The site is a small way between lines of tall green bamboo groves. Freely stroll along, soak in the endless peaceful atmosphere, and listen to the harmony of light wind swaying bamboo stalks. A visit to Arashiyama bamboo groves brings an incredible and unforgettable experience.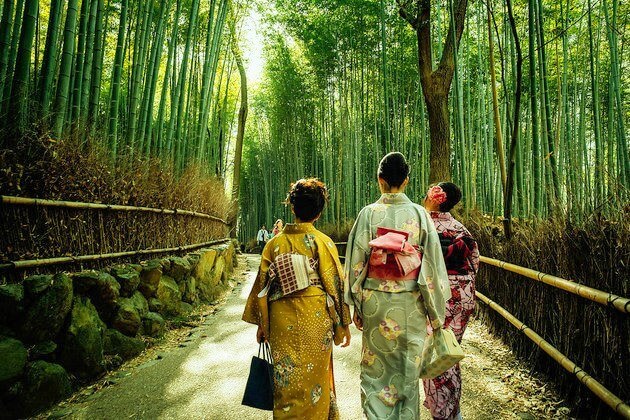 The trip can be continued on to Tenryuji – the most impressive Zen temple in Arashiyama, and also a UNESCO World Heritage Site. The legend said that there was a priest dreaming about a dragon rising from the nearby river. Then people built this temple with the original name is Heavenly Dragon. On the way back to Kobe port and complete the trip, you will drive through Togetsu-Kyo Bridge.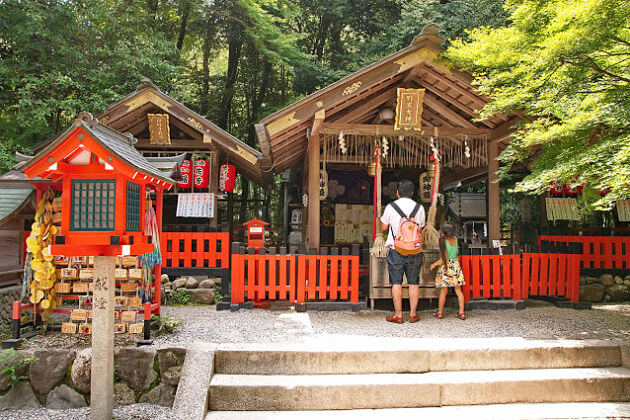 Afterward, we move to Kinkakuji Temple whose name stands for "Golden Pavilion". As the name is saying, the two top floors has its exterior completely covered in gold leaf which impressed visitors a lot. We next stroll the market of Nishiki, it is also called the Kitchen of Kyoto with more than one hundred shops and restaurants here.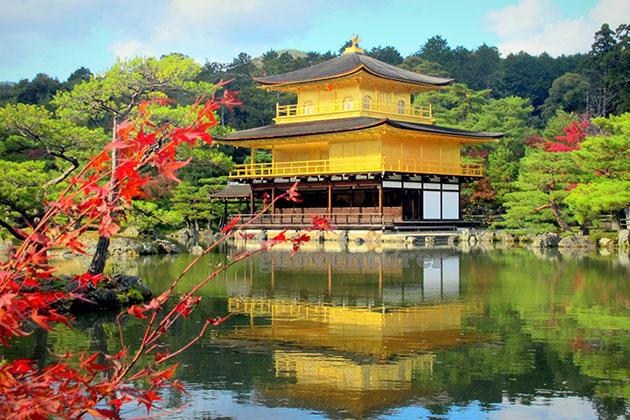 The last highlight of today is Fushimi Inari-Taisha Temple, built to dedicate to the god of rice and sake by Hata Clan dating back in the 8th century. This intriguing temple is so magical, seemingly unending path of more than 5000 vibrant orange torii gates, which all running into the this shrine, one of the most popular shrines in Japan.