Upon arrive at Kobe port, your guide and driver will transfer you to the first and also the highlight of this Kyoto shore excursion – Iwashimizu Hachimangu Shrine. This national treasure has the history dated back to 859 found by a monk and dedicates to the God of War along with Emperor Ojin. In the past, the shrine served as the most powerful shrines in the country.
Guided by a priest, enjoy your relax time visit the historical main halls and join a purification ceremony specially arranged for visitors. In the ceremony, you will receive special memorabilia from the priest. Learn about the history and the sacred meaning of Iwashimizu Hachimangu Shrine while admiring its unique architecture mixed of Buddhist temples and Shinto shrines.
Besides, the shrine has an interesting connection to Thomas Edison that there is a monument built for this inventor inside the ground. When he was working on inventing the first electric light bulb, the bamboo collected from the groves nearby was used as an essential material. Along with the stone monument, they also hold the Festival of Light annually marking on May 4th to tribute to Edison.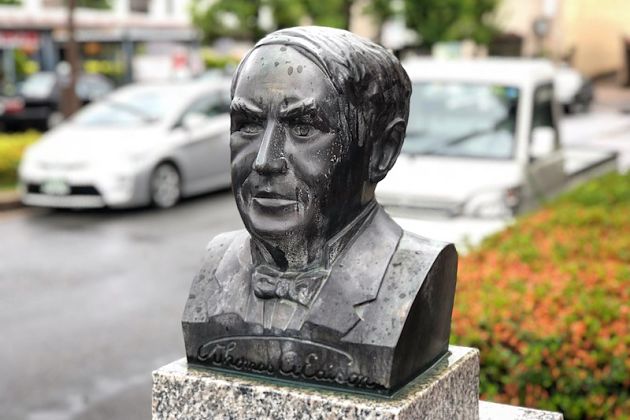 Then, head to Gekkeikan Okura Sake Museum. Although sake is well-known worldwide as the Japanese rice wine, sake made in this museum is especially aroma and fruity sweet taste thanks to the high-quality water of Fushimi district. A small glass of chilled sake in summer makes you refresh after a tired working day while a hot sake helps you feel warm in snowy winter. Trip ends when the driver transfers you back to port.